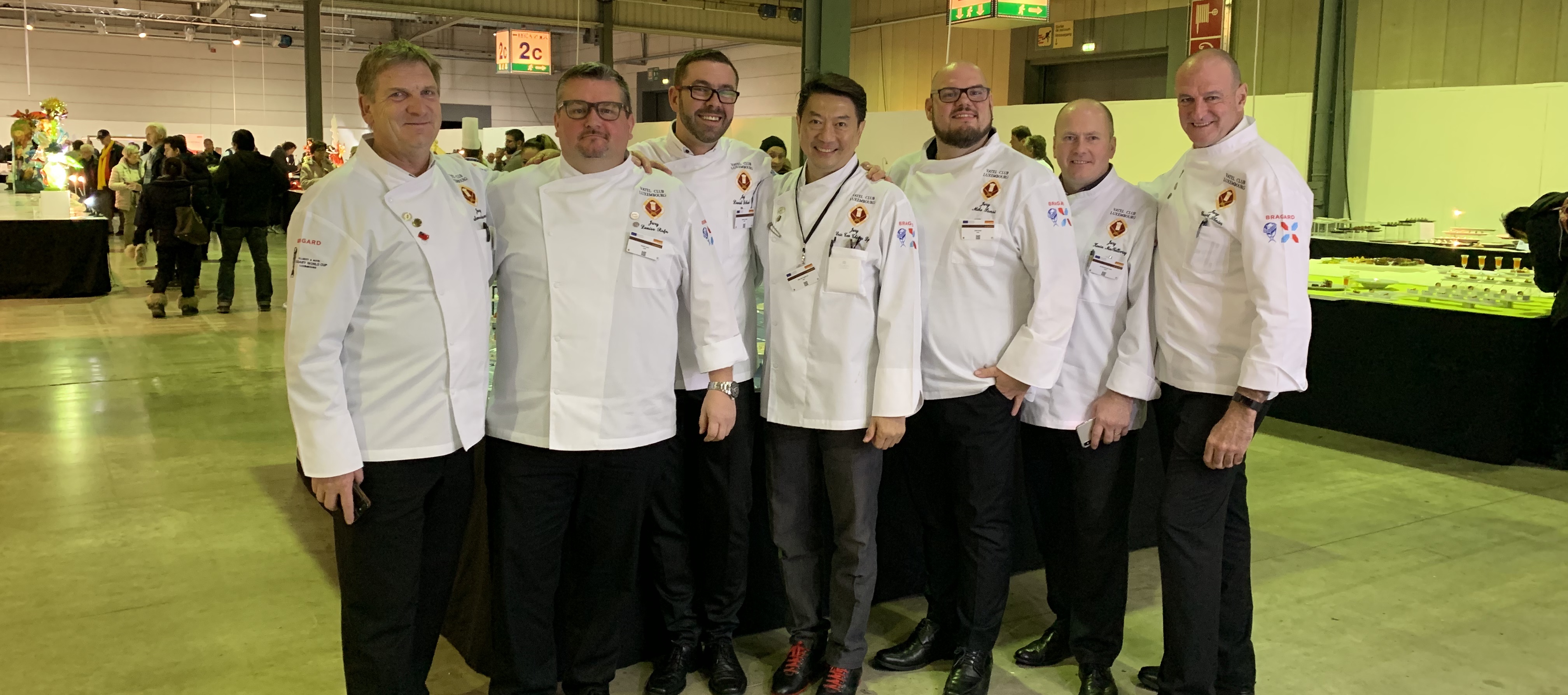 All of the competitions that we are involved with are judged using the World Association of Chefs societies (WACS) criteria ensuring the highest and most consistent judging standards.
Chefs… it's competition time! Get your 'Surf 'n' Turf' ideas at the ready!!!
We are teaming up with The Scotch Beef Club again this year to find the Scotch Lamb PGI, Surf 'n' Turf Chef of the Year 2019.
Now in its third year, the competition is supported by Quality Meat Scotland, Scottish Chefs, SeafoodScotland and The National Sheep Association – Scotch Lamb, Surf 'n' Turf Chef of the Year is all about celebrating local Scottish produce from Land and Sea.
To enter the competition, you must combine both Scotch Lamb and Seafood from Scotland in one creative and outstanding dish. Entrants are asked to create a Surf 'n' Turf dish using Scotch Lamb PGI and Seafood from Scotland. Each participant must enter their recipe along with a minimum of two eye-pleasing photographs of the dish.
Deadline for entries is Monday 14th October.
All entry forms should be sent to info@qmscotland.co.uk with the competition title clearly marked in the subject box.
The six short-listed finalists will then be invited to a 'cookoff' on Tuesday 22nd October at Levenmouth Campus, Fife College.
The winner of Scotch Lamb PGI, Surf 'n' Turf Chef of the Year will be crowned at the Scottish Chefs conference dinner on Monday 4th November at the EICC in Edinburgh.
Entrants will need to be available to attend both the final cookoff on the 22nd Oct and the conference dinner on the evening of the 4th November.
Good luck!
You can download the competition brief and entry form here: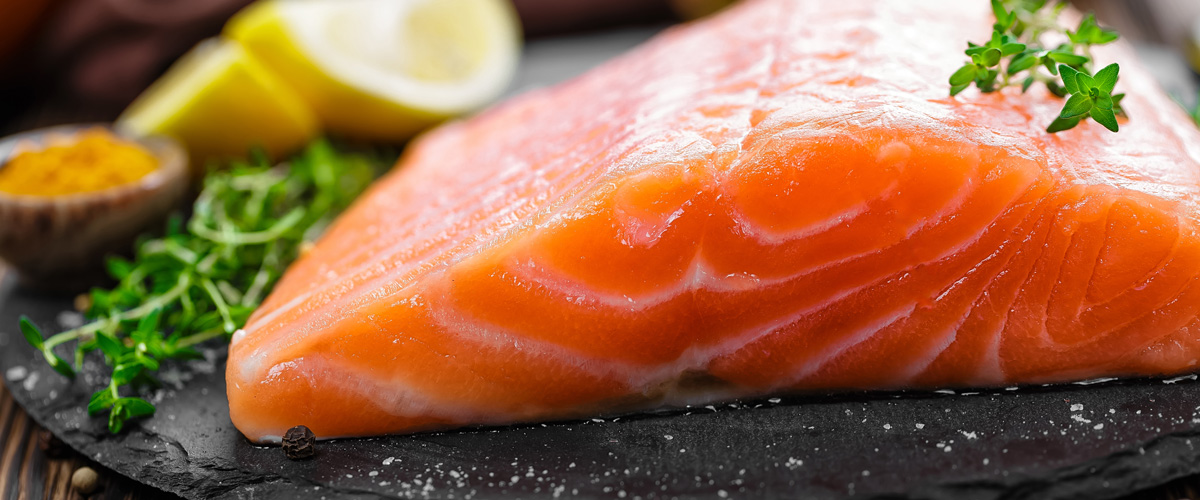 Social Media Competition – #LoveScottishsalmon
The #lovescottishsalmon Scottish student chef competition has been launched to engage with all Scottish colleges and help increase the awareness and versatility of Scottish salmon on menus across the food service sector within Scotland.
The competition is supported by Scottish Salmon Producers Association.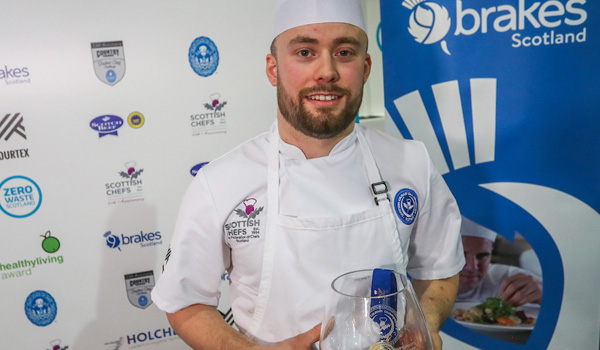 Scottish Chef of the Year 2019, Orry Shand.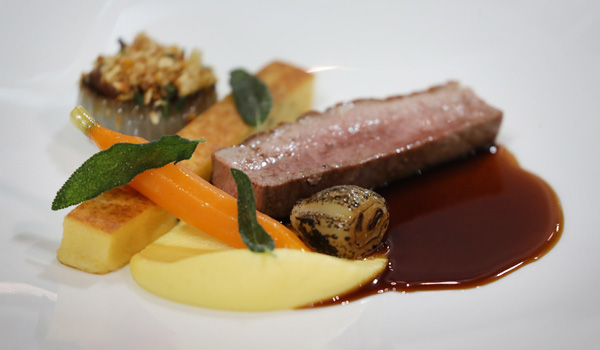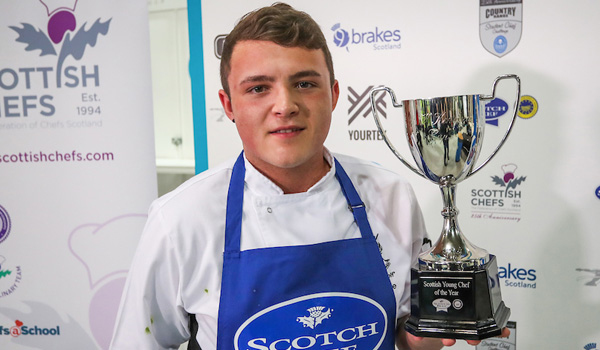 Young Scottish Chef of the Year 2019, Joe Reddie.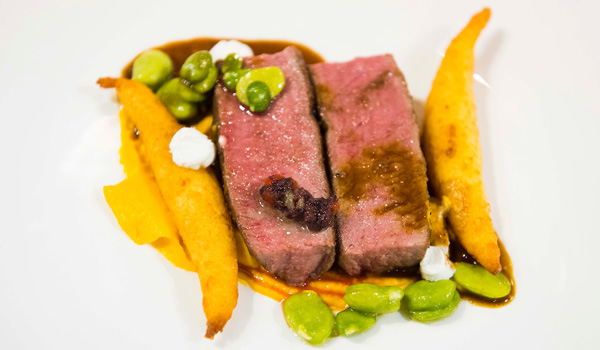 Scottish Culinary Championships
2019 will be the 32nd Scottish Culinary Championships held at ScotHot. The Scottish Culinary Championships are one of the biggest culinary Competitions in the UK.
There are 3 main areas of competition. Culinary Art – featuring static displays of chef craftsmanship, The Skills Arena – where young chefs display the foundation skills of their trade and the Live Theatre where 8 chefs compete for head to head live in front of a discerning chef audience.
There are over 50 Competitions and 250 competitors come to the event every 2 years.
Scottish Student Team Challenge

A team from Fife College have been crowned winners of the Brakes Scotland Student Hospitality Challenge. Edinburgh College, Fife College, South Lanarkshire College and City of Glasgow College went head to head last month for the chance to win.

The Federation of Chefs Scotland - 2 Helenslee Court, Kirktonhill, Dumbarton G82 4HT