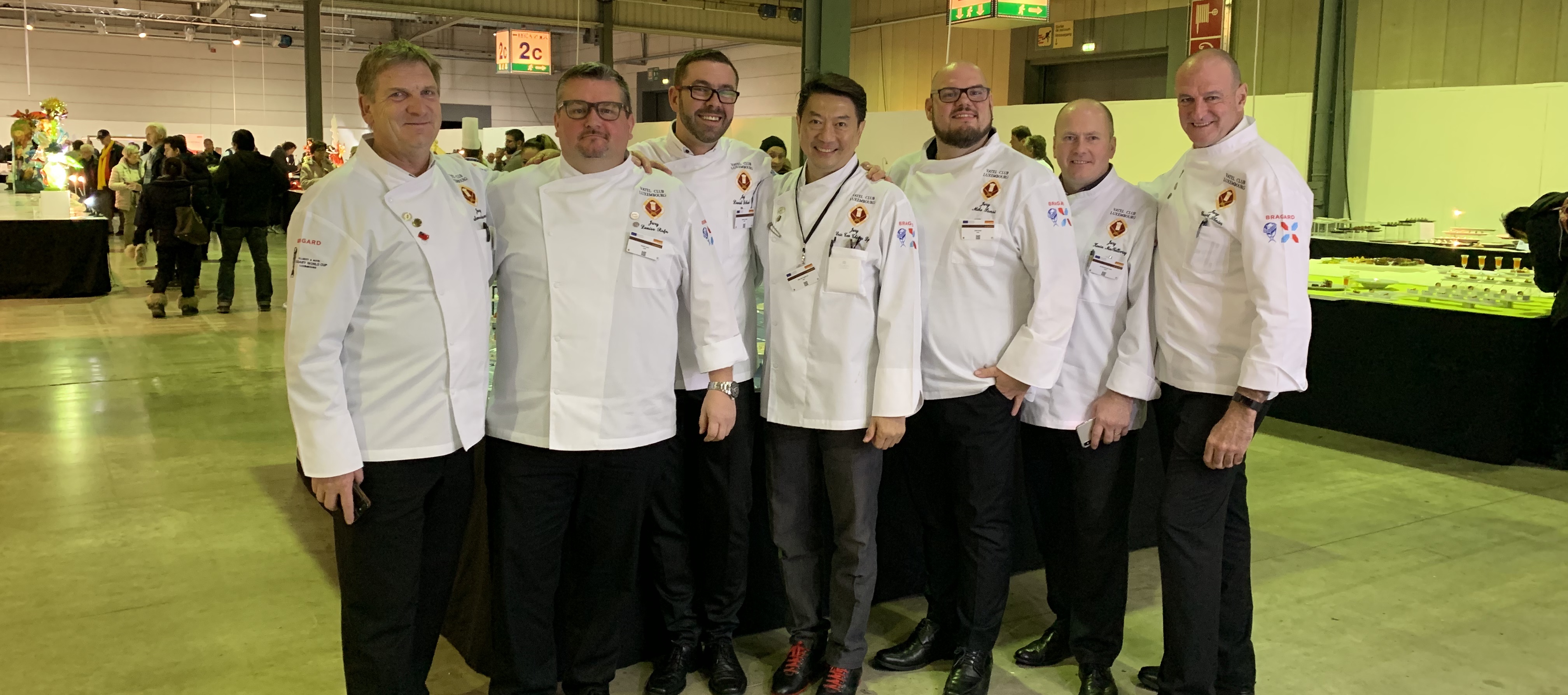 All of the competitions that we are involved with are judged using the World Association of Chefs societies (WACS) criteria ensuring the highest and most consistent judging standards.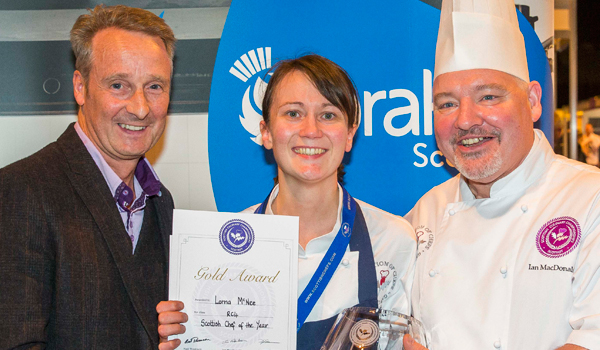 John McLintock, Brakes Scotland, Chef of the year Lorna Mcnee, Ian MacDonald former President
Scottish Culinary Championships
2019 will be the 32nd Scottish Culinary Championships held at ScotHot. The Scottish Culinary Championships are one of the biggest culinary Competitions in the UK.
There are 3 main areas of competition. Culinary Art – featuring static displays of chef craftsmanship, The Skills Arena – where young chefs display the foundation skills of their trade and the Live Theatre where 8 chefs compete for head to head live in front of a discerning chef audience.
There are over 50 Competitions and 250 competitors come to the event every 2 years.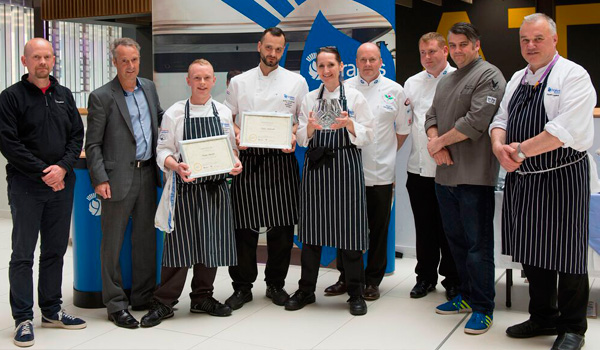 Judging team and competition winners from Fife college Michael Henderson – Chef Lecturer, student chefs Thomas Macneil, Rafal Kasprzak
Scottish Student Chef Challenge

The competition is targeted at teams of two full-time student chefs and an additional non-cooking member (who will act as a commis/cleaner) studying hospitality or catering college courses and is an opportunity for them to develop 'real life' catering skills such as accurate costing and the sourcing of local ingredients as well as providing a platform to showcase their culinary skills.
The Federation of Chefs Scotland - 2 Helenslee Court, Kirktonhill, Dumbarton G82 4HT