Education and learning are an essential part of every chefs' job, however, our research has shown that over 70% of our members have no access to a formal training programme.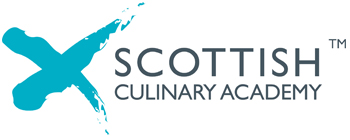 The Scottish Culinary Academy
Established in September 2010 The Scottish Culinary Academy is a virtual training academy for Chefs at all stages in their career.
The Academy provides a series of hands-on learning experiences for chefs, these include field visits and trips to producers and processors. Other available will be Skills sessions and briefings on current legislation and more traditional classroom based training on subjects from hygiene to kitchen management.
We also have a number of colleges in Scotland who are members of Scottish Chefs, providing courses for those wishing to pursue a career as a professional chef.
College members:
Click on logos below to visit each college website.

Chefs@School
Launched in September 2013, Chefs@School links volunteer chefs with their local schools so that they can bring food education to life in the classroom.
Since 2013, we have worked with nearly 30,000 young people in Scottish schools sharing our skills and passion for great ingredients and healthy eating.
Volunteers are needed in all parts of Scotland. Please see the Chefs@School website for more details: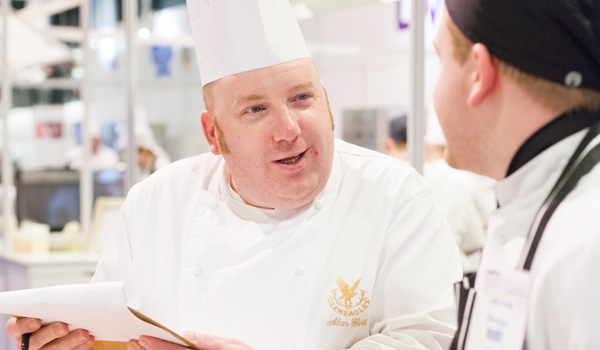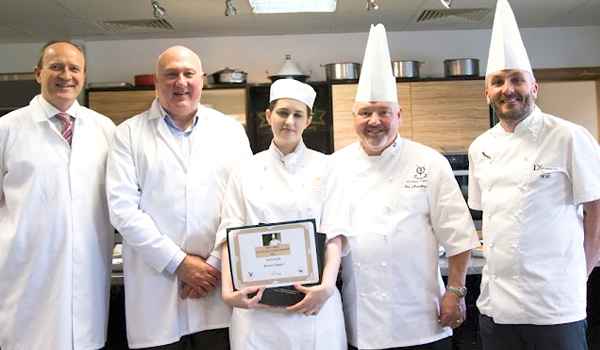 The Gibby Culinary Scholarship
The Scholarship is managed by the Scottish Chefs, The Gleneagles Hotel and HIT Scotland. It was created in memory of Alan Gibb, executive chef at Gleneagles who had passed away suddenly in June 2016. The Gibby Culinary Scholarship will be awarded annually and is open to all students of a two-year course in culinary arts.
Each year applications will be invited from all Scottish colleges and the winner will receive a one-month stage at Gleneagles and two further stages of seven days, one of which will be international.
On satisfactory completion of all stages, the winner will be offered either a full-time position at Gleneagles or assistance in securing employment through the industry network.
Sign up for updates on our email list to get information on our and partner training courses:

The Federation of Chefs Scotland - 2 Helenslee Court, Kirktonhill, Dumbarton G82 4HT