2018 Guest Chefs and Speakers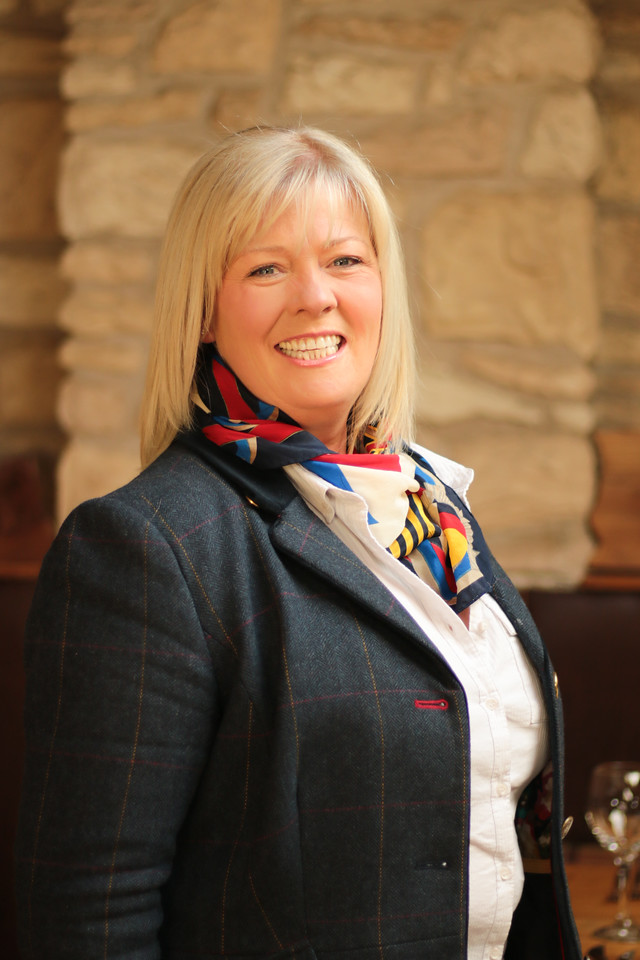 Jak O'Donnell
From a very early age I remember being sent out to my grannies garden to pull rhubarb or turn the soil for tatties or pick up any apples I thought this was all pretty hard work… I was 4 at the time!! My reward/payment for this hard earned labour was a stick of this crisp tart rhubarb with a wee pokey of sugar made from newspaper I am sure this is where my love of great home cooking using local produce all began.
Read more
Still rising to the challenges that the wonderful Scottish larder throws me, I never seem to tire of cooking fantastic produce from a country that so expertly grows, rears or cultivates. We have it all here from land, highlands & lowlands to our wonderful larder from the sea. I style my cooking on simple & Scottish and mostly allowing the produce to speak for itself or rather shout. Believe me it's not too difficult!
The Sisters Restaurants have been operating in Glasgow for the past 21years now with the Kelvingrove addition being only 14yrs Jordanhill is the longest serving to Customers & friend's Great Scottish fayre cooked simply
I have ventured down a few different paths in the past 10yrs via television and radio & hosting food events, however always staying where I said my beliefs were, that's good honest Scottish cooking.
So from:
BBC2 Great British Menu 2 consecutive years through to the finals being the only female asked from Scotland in the show being shown for 10yrs
BBC Radio Scotland, Weekly Foodie chat slot on the The Fred MacAulay show for 4years
BBC John Beattie show News on Food items ongoing
STV 3 separate shows
Jak & Eddies Scottish Kitchen 60 episodes
Jaks Great outdoor menu 6 episodes
Jaks Festive menu 6 episodes
Tayside Annual foodie awards; Host
Aberdeen Angus world forum event in Scotland; Speaker
Scottish enterprise taking that step Speaker
Women in Business Scotland Annual event; Speaker
It sounds very glamourous but I'd rather be in my pinnie doing what I love
Jacqueline x
Chef/Patron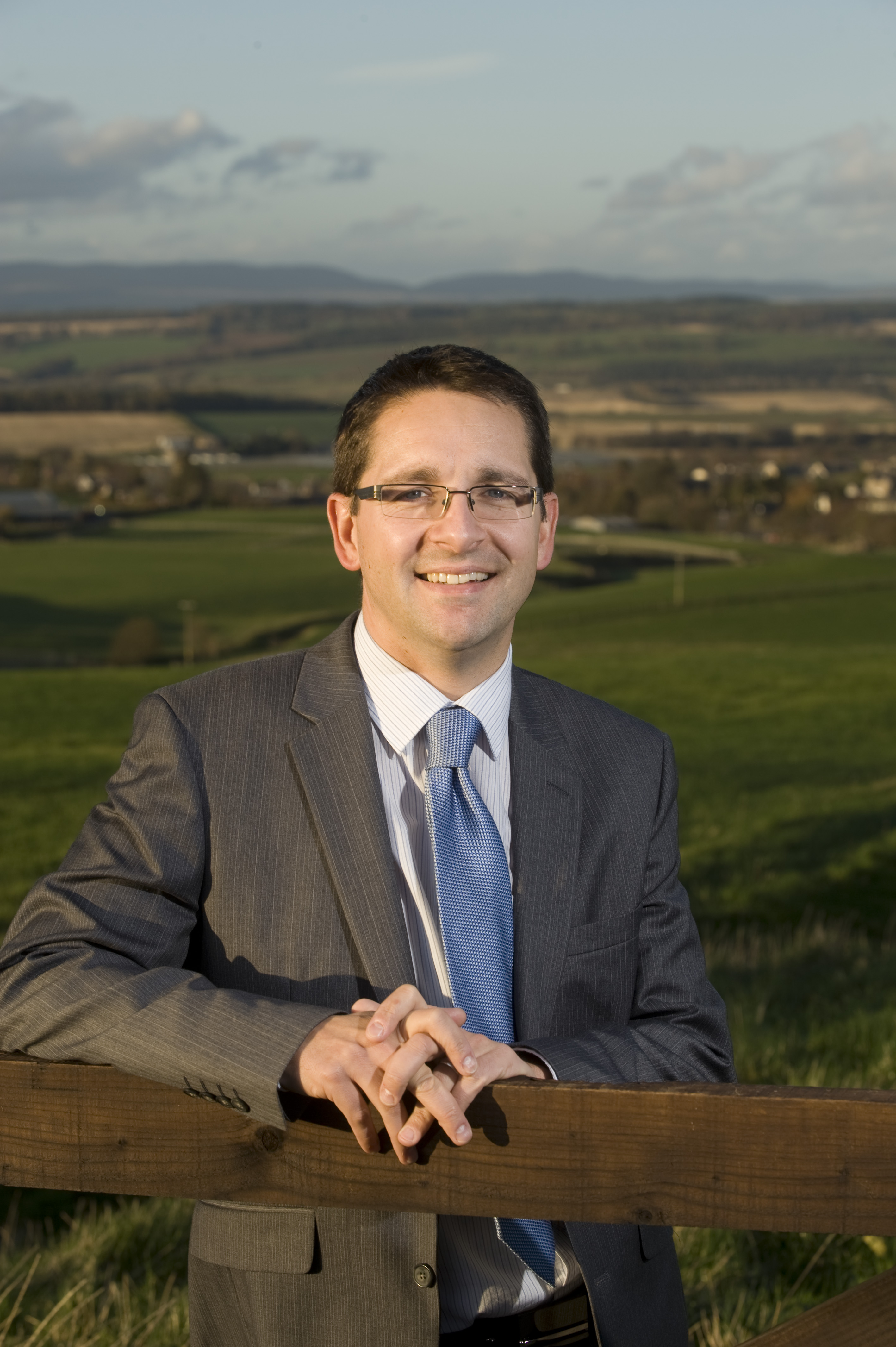 James Withers
James Withers is the Chief Executive of Scotland Food & Drink.
Scotland Food & Drink (SF&D) was set up in 2007 to grow the value and reputation of Scotland's food and drink industry.  Through its uniquely collaborative approach, Scotland's food and drink sector has gone from a static position in 2007 to now being one of Scotland's best performing sectors with an annual turnover of £14 billion.
Read more
As a membership organisation with over 400-member companies, it provides support and guidance to food and drink businesses all of all sizes to achieve their growth ambitions.
In March 2017, SF&D led the development of Ambition 2030 – a strategy to drive the responsible growth in the value of the sector to £30bn by 2030.  Evidence of SF&D's ability to bridge between the public and private sectors was the announcement of a joint funding package where SF&D's private sector income is being trebled with government funds to create a £10m package to fund industry development work.
Prior to joining the SF&D in 2011, James was CEO of the National Farmers Union Scotland where he promoted the interests of the nation's agricultural industry.
James sits on the Scottish Government Board of Trade and is a Board member of the Scottish Tourism Alliance, working to enhance Scotland's world class tourism offer.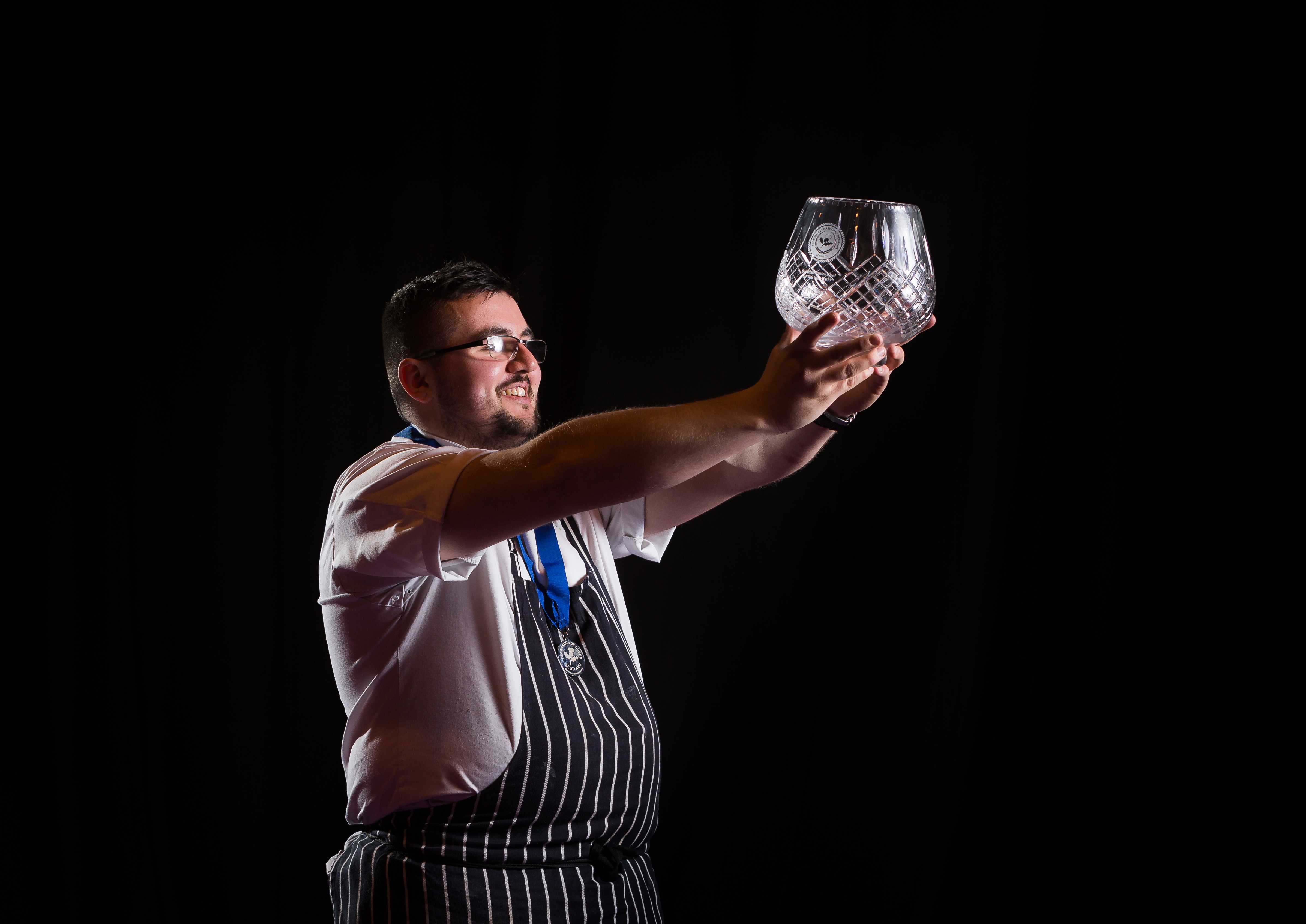 Jamie MacKinnon
Jamie MacKinnon of The Seafood Ristorante, St Andrews is one Scotland's finest young chefs and a rapidly rising culinary star. His career kicked off when he was chosen by Michelin Chef Tom Kitchen in the television programme Chefs Protege, where he went on to win the final. He has consistently demonstrated his passion for cooking, winning many accolades in a short period of time, and currently holds the titles Scottish Young Chef of The Year and CIS Excellence Young Chef of The Year.
Read more
In November this year he will be competing as a member of the Scottish Culinary Team in the Villeroy & Boch Culinary World Cup in Luxembourg. He was a finalist in the National Young Chef of the Year 2018 and he will represent Scotland in the World Young Chefs Hans Beuschkins Challenge in Rimini, Italy in February 2019.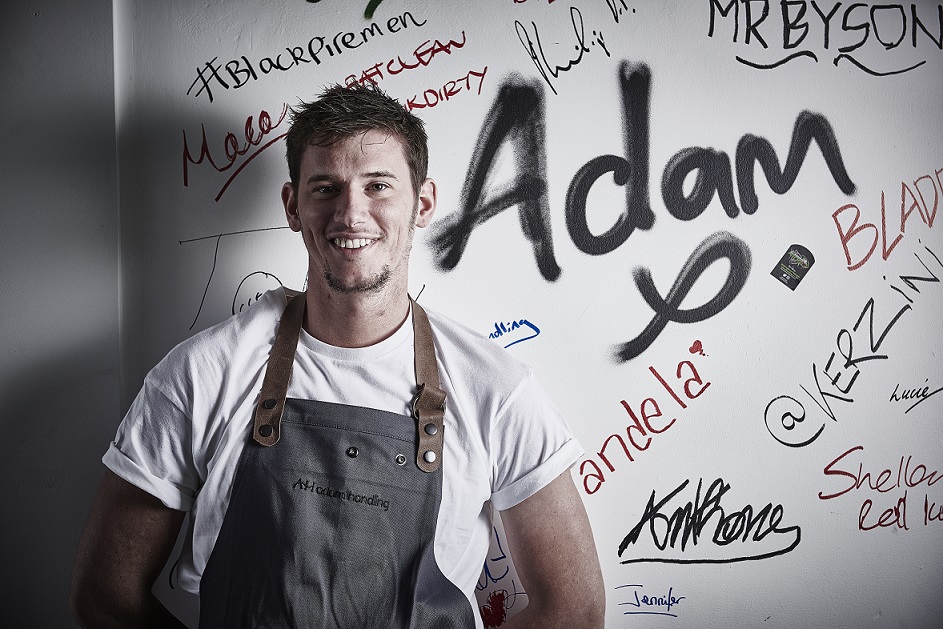 Adam Handling
Adam Handling's culinary journey started at Gleneagles where he was the first ever trainee chef, before he went on to become Fairmont's youngest ever Head Chef, culminating in winning Scottish Young Chef of the Year 2011.
Adam has since been awarded Scottish Chef of the Year 2015, Newcomer Restaurant of the Year in the Food and Travel Reader Awards 2015, as well as the British Culinary Federation's Chef of the Year 2014.
Read more
In 2014, he opened 'Adam Handling at Caxton' in Caxton Street SW1, which was awarded a coveted three rosettes from the AA. He was the youngest person to be tipped by the Caterer magazine as one of the '30 under 30 to watch' in the 2013 Acorn Awards.
Adam opened his first independent restaurant, The Frog E1, in June 2016 in Shoreditch, London. This year The Frog E1 was voted 'Best Restaurant of the Year – London' and the overall 'Best Restaurant of the Year' in the 2017 Food & Travel Reader Awards. In the same year, the restaurant also won 'Best Fine Dining Restaurant' at the Foodism 100 awards, as well as gaining 3 AA rosettes at the AA Hospitality Awards 2017. The Frog E1 has also been awarded a Bib Gourmand by the Michelin Guide.
In September 2017, Adam launched his highly anticipated second restaurant, Frog by Adam Handling, in Covent Garden, London. Frog by Adam Handling serves as the flagship restaurant for the Frog Group.
Jim Cowie
Jim Cowie  is Scotland's foremost authority  on the sustainable handling of seafood, joining the family fresh fish business in the 60's expanding through the 70s 80s and 90s  he built the business supplying fresh fish and shellfish to the retail , wholesale and catering sectors including the export of salt fish to USA , Canada , Italy and Spain.  He has organised Trade missions   across Europe on behalf of Fishermen's Organisations and Development  Agencies.
Read more
In the late 1990s along with his wife Mary they acquired the 'old Scrabster Salmon Bothy 'and after renovating opened in 2012 Captain's Galley Seafood Restaurant. The restaurant quickly established a reputation  gaining 3 Visit Scotland Medallions within the first 6 months, awards have continued to flow and have included Thistle Award  ' Flavours of Scotland ' , UK  Seafood Chef of The year 2007 , UK  Seafood Restaurant of the Year 2009  CIS Excellence  Award  ' Sustainable Business  2016  and Scottish Food Award Sustainable Gold Medal 2017.
Jim Cowie  is passionate about sustainable handling of our seafood and has held regular talks  and cooking  demonstrations  at schools and local organisations , he was invited to speak at the inaugural Scottish Inshore Fisheries  Conference on the importance of  Sustainability and Seasonality,  his  ongoing  commitment  to this  subject  has placed  him and the Captain's Galley at forefront of sourcing sustainable seafood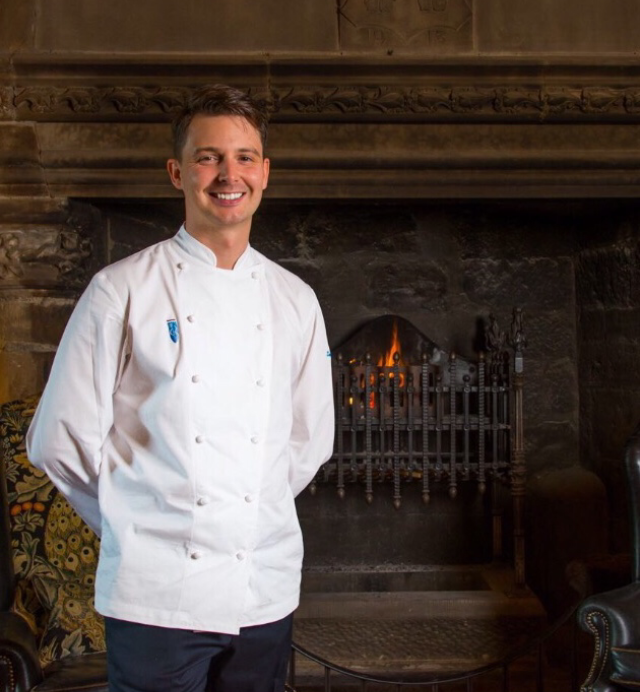 Derek Johnstone
As winner of the inaugural MasterChef the Professionals in 2008 Derek joined Michel Roux Jnr at Le Gavroche then continued with the Roux family dynasty in both London and Scotland. In 2014, as Chef Patron, Johnstone transformed the 1830s-built Golf Inn in Gullane, East Lothian, into a boutique restaurant-with-rooms.
Read more
Johnstone joined Borthwick Castle in 2017 following its two-year restoration. His menus are classical based with contemporary presentation incorporating modern cooking techniques. Coupled with his passion for seasonal produce Derek is leading Borthwick Castle's reputation as Scotland's leading food connoisseurs private hire venue. In late 2017 Johnstone launched an exclusive seasonal Dining Club at Borthwick which celebrates bespoke experiential menus paired with fine wines.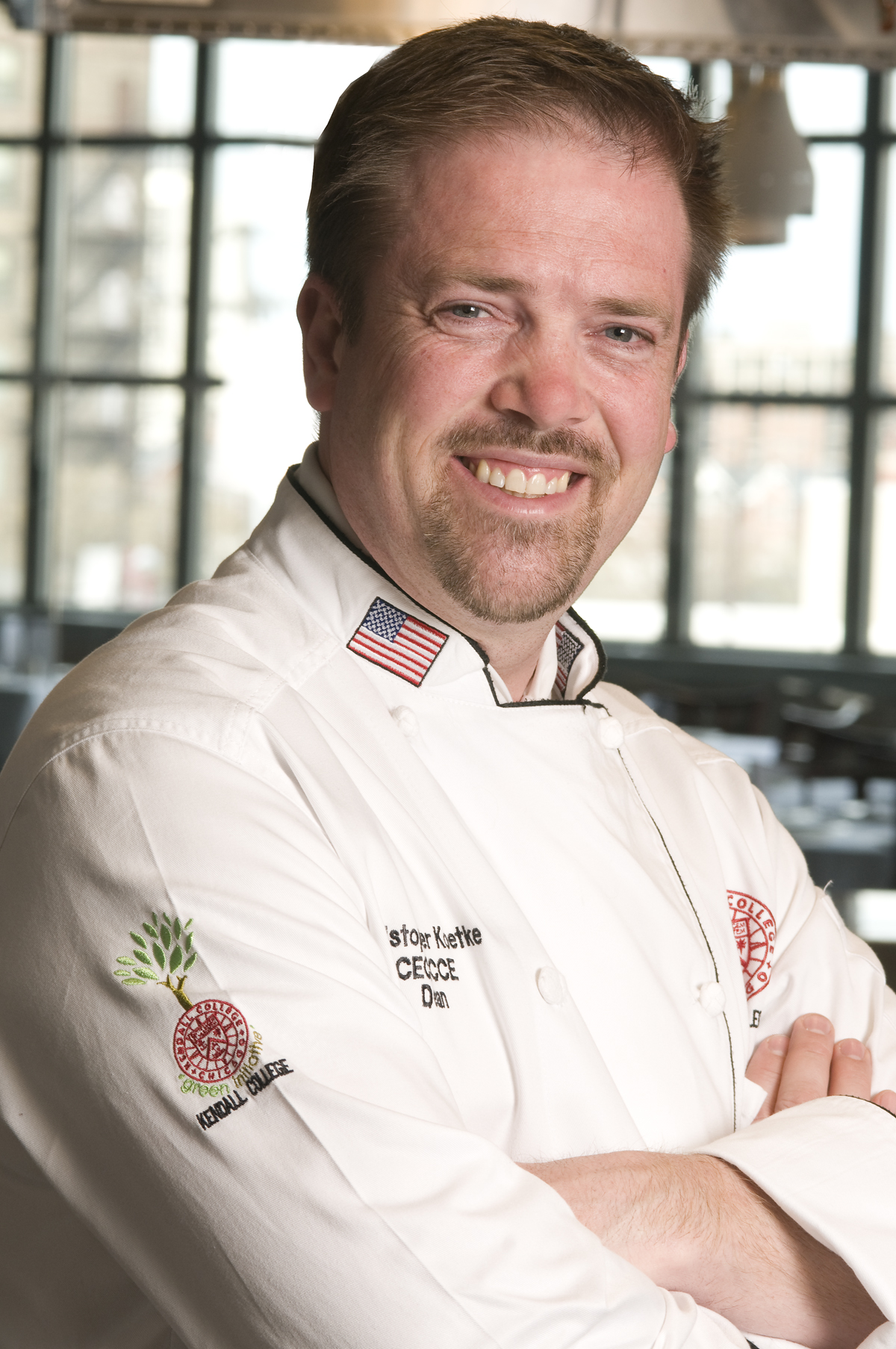 Christopher Koetke
Christopher Koetke has worked in culinary arts for well over 3 decades and is now CEO of Complete Culinary LLC, a consulting firm dedicated to the 360 comprehensive view of food and beverage.  In the last 20 years, he has devoted his professional life to culinary education at Kendall College and at 48 campuses in 12 countries. He is currently the chairman of the Feed the Planet Committee of Worldchefs. Before culinary education, he worked in some of the finest restaurants and patisseries in the USA, France, and Switzerland, which culminated as chef of one of Chicago's top restaurants.
Read more
Koetke has a MBA from Dominican University and a BA in French literature from Valparaiso University. He has been honored with the Outstanding Alum from the Brennan School of Business at Dominican University, alumni achievement award from Valparaiso University, and Worldchefs Educator award.  He hosted his own national TV cooking show in the USA for almost 5 years and authored a well-known culinary textbook.  He is also an expert on culinary sustainability.
Albert Roux
Albert Roux is one of the world's best- known and best- loved chefs. In 1967 he opened Britain's first Michelin Star Restaurant   Le Gavroche, he has influenced many of todays most talented and award winning chefs who have passed through the Roux kitchens.
Read more
In 1985 with his brother Michel Snr he established The Roux Scholarship now considered   the finest award for young and ambitious chefs , Chef Roux has been a champion of Scottish food and produce through his multi award winning Chez Roux Restaurants and devotes much of his time today encouraging the chefs of tomorrow.
In 2016 he accepted an invitation to be The Patron of Scottish Chefs   and we are indebted to Chef Roux for the  support and guidance he has given.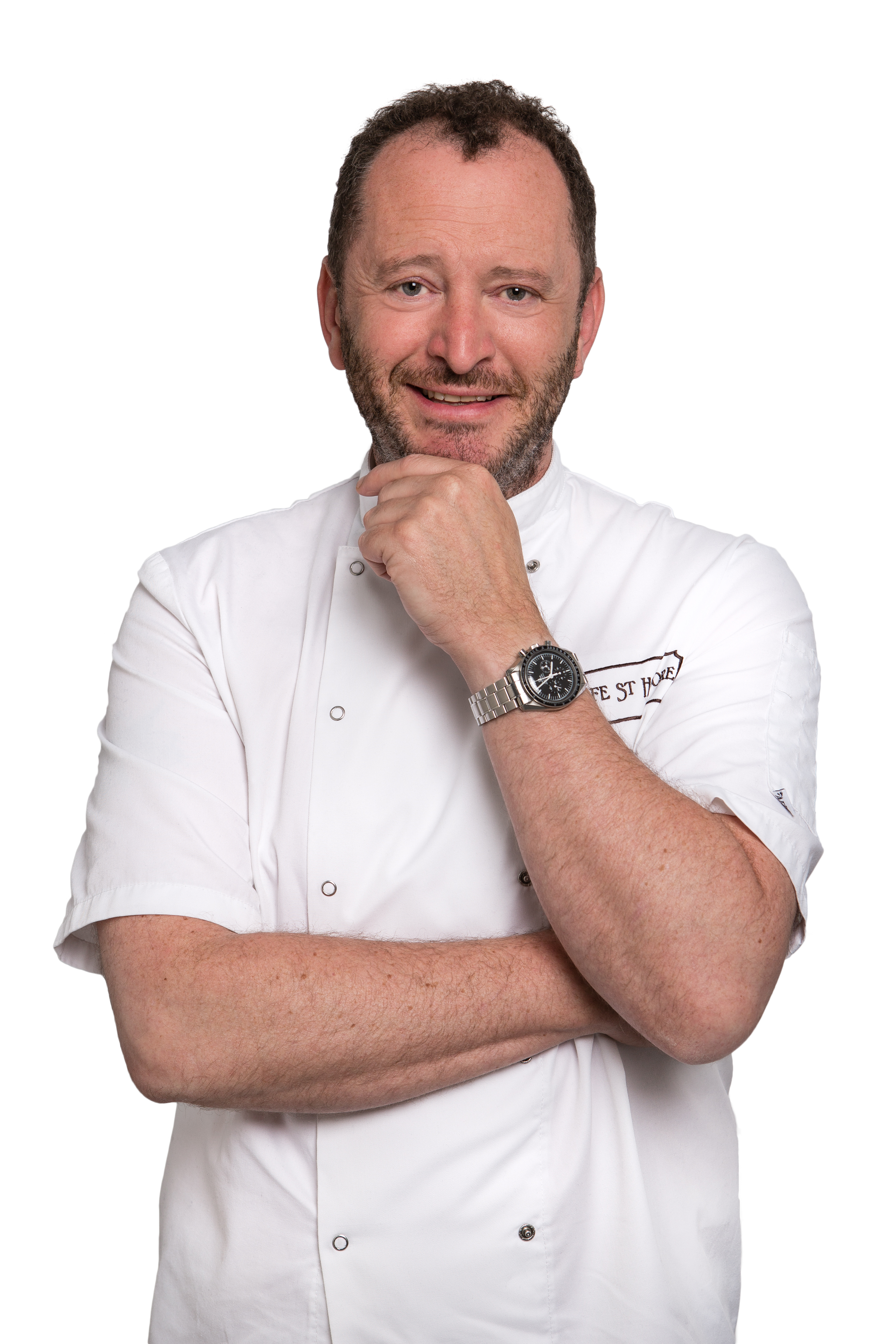 Neil Forbes, Chef Director of Cafe St Honore 
Twitter:@chefneilforbes
Neil is one of Scotland's most passionate chefs who describes cooking as an "emotional experience that uses all the senses". Born into a family of chefs, it was his granny's soup that first inspired a young Neil to get behind the stove, and inspires him still. Like the soup, the menus at Cafe St Honoré make the most of good, honest ingredients cooked simply.
Read more
Neil is joined in the kitchen by a team of equally passionate chefs who can't wait to see what will be delivered each day, and what they can create from it. They pride themselves on producing everything in-house using ingredients sourced from local producers and suppliers.
Neil is Catering Scotland's 'Chef of the Year' 2014, was Scottish Restaurant Awards 'Chef of the Year' in 2011, he is a member of the Slow Food UK Chef Alliance and his restaurant holds Food Made Good (Sustainable Restaurant Association) 3-star champion status. He regularly demonstrates his skills at a broad range of events across the UK as well as appearing on BBC Radio Scotland's Kitchen Cafe. He writes a recipe column in the Scotsman's Saturday magazine.
The Federation of Chefs Scotland - 2 Helenslee Court, Kirktonhill, Dumbarton G82 4HT