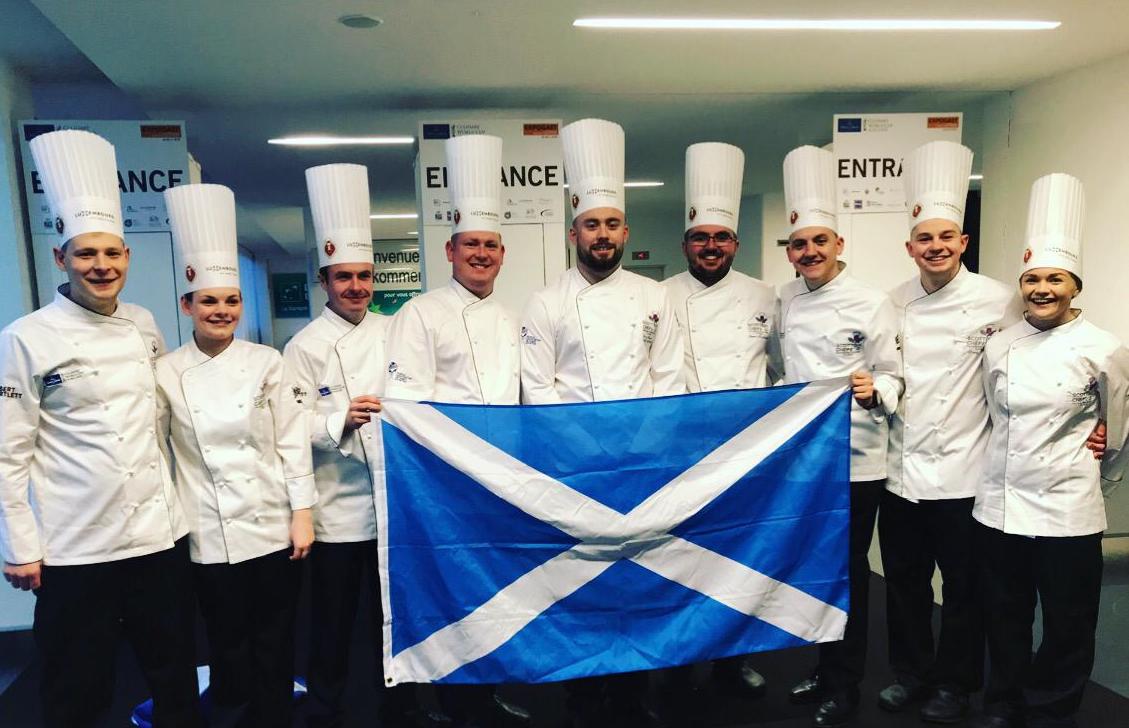 Scottish Chefs organise and funds both senior and junior culinary teams.  As a member of World Chefs we compete regularly at the Culinary World Cup in Luxembourg and at the IKA Culinary Olympics
How can you get involved?
We are always looking for new talent to get involved with the team, if you feel you have what it takes to compete at the highest level please get in touch.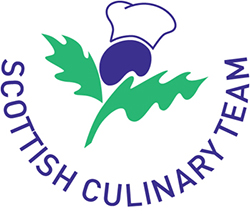 The Scottish Culinary Team raises the profile of Scottish Chefs in the industry with their culinary expertise and promotes the high-quality food and drink that Scotland has to offer around the globe.
The Scottish Culinary team have just returned from a very successful Culinary World Cup in Luxembourg with a well-deserved Silver Medal. Our next competition will be in Stuttgart Germany February 2020.

The Federation of Chefs Scotland - 2 Helenslee Court, Kirktonhill, Dumbarton G82 4HT