Scottish Chefs organise and funds both senior and junior culinary teams.  As a member of World Chefs we compete regularly at the Culinary World Cup in Luxembourg and at the IKA Culinary Olympics
The Scottish Culinary Team
The Scottish Culinary Team raises the profile of Scottish Chefs in the industry with their culinary expertise and promotes the high-quality food and drink that Scotland has to offer around the globe.
The  Scottish Culinary Team are now preparing for the next  IKA Culinary Olympics which will be held at INTERGASTRA, Stuttgart, Germany, 14- 20 February  2020.
In advance of this in October  the Team will participate  in the "Battle for The Dragon" in Wales, this competition is being used as practice for the Culinary Olympics and involves the national culinary teams of England, Scotland and Wales.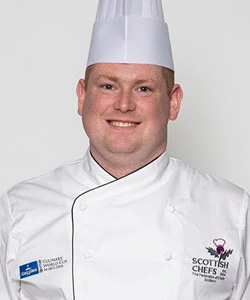 Robbie Penman
St Andrews Links Trust
Team Manager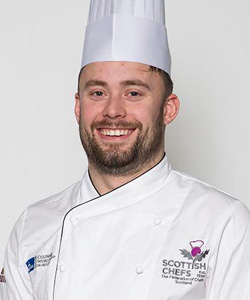 Orry Shand
Entier UK Aberdeen
Team Captain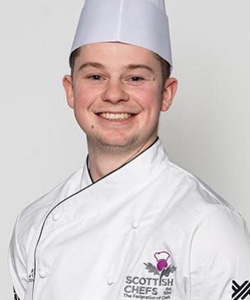 Craig Palmer
Entier UK Aberdeen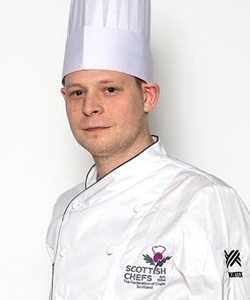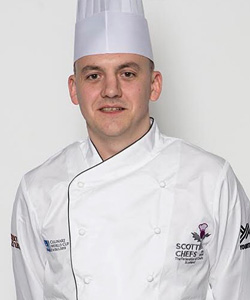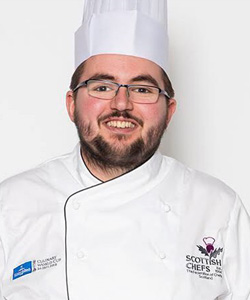 Jamie McKinnon
Seafood Ristorante, St Andrews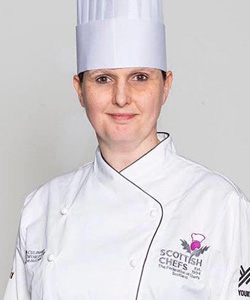 Shona Sutherland
Taystful, Blairgowrie, Perthshire
Pastry Chef
Support Team
Bronwyn Murray, Prestonfield House Hotel, Edinburgh
Hannah Beattie, SRUC, Elmwood
Conor Mclean, Hotel Du Vin, St Andrews
Terri Scot, Fife College
Eilidh Smith, Fife College
How can you get involved?
We are always looking for new talent to get involved with the team, if you feel you have what it takes to compete at the highest level please get in touch.

The Federation of Chefs Scotland - 2 Helenslee Court, Kirktonhill, Dumbarton G82 4HT