The Federation is managed by a voluntary board who work tirelessly on all of our projects.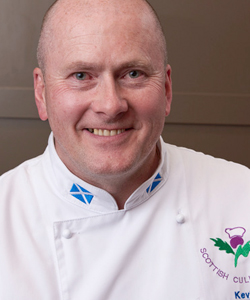 Kevin MacGillivray
President
Click to see more
Kevin is the current President of Scottish chefs and this is his second term in the role. Kevin works for the National Trust for Scotland as Catering & Hospitality Manager for South & West Scotland having previously worked as regional Executive chef with MacDonald Hotels.  Kevin has a vast range of competition experience with the Scottish Culinary Team and now is an A Class Judge with World Chefs. He is very passionate about the Scottish hospitality sector and the development of young chefs in industry.
Board Responsibilities: Scottish Culinary Team Director & Culinary Competitions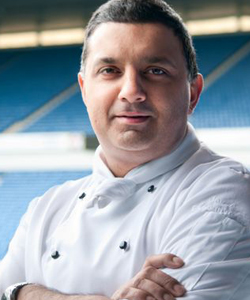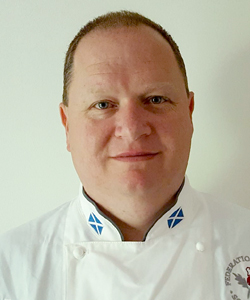 Robin Austin
Joint Vice President
Click to see more
Robin is a former Director of Heritage Portfolio. He now works as a lecturer at Edinburgh College teaching Hospitality & Professional Cookery.
Board Responsibilities: Membership & Sponsorship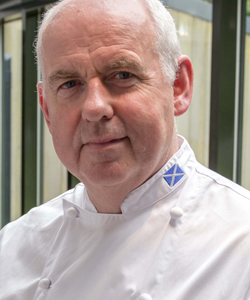 Neil Thomson
Chief Executive
Click to see more
Neil is a founding member of Scottish Chefs. Currently Chief Executive, he has over 40 years experience in the industry both in the UK and overseas, and has also held a number of senior management positions in education. Neil is an Honorary Life Member of Worldchefs and is the Continental Director representing North Europe.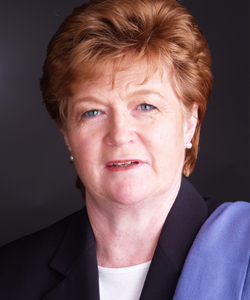 Hazel Mulberry
Finance Director
Click to see more
Hazel was a Senior Lecturer in Hospitality Management in the Further and Higher Education sector and has been a member of the Scottish Chefs Board of Management for over 25 years involved with many aspects of management and events.
Board Responsibilities: Finance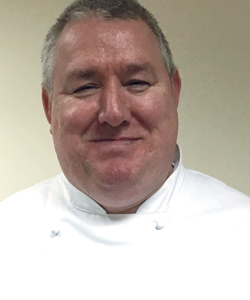 Click to see more
Joe is an original board member and helped set up the federation 25 years ago. He was the president from 2005-2009 and is now still involved with the culinary team and competition at all national salon culinary events. He was the runner-up to chef Andrew Fairlie in the 1984 Roux Brother's Scholarship, winner of the Chris Beaumont special award from Springboard UK and was awarded the Industry Trust (HIT) Scotland lifetime achievement award. Joe is now Executive Chef at Archerfield Golf & Country Club and is a big supporter of all future chef programmes to help support young people to get into this fabulous industry.
Board Responsibilities: Culinary Competitions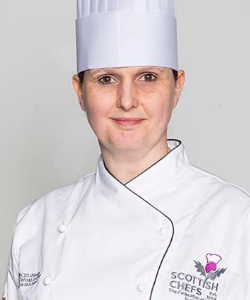 Shona Sutherland
Board Member
Click to see more
Shona is Chef Owner of Taystful in Blairgowrie, where she creates wedding cakes and luxury chocolates. She runs chocolate and patisserie courses at her own kitchen and further afield. She is proud to have been Pastry Chef of Scottish Culinary Team at the Culinary Olympics 2020, and has won several medals overall in conjunction with Scottish Chefs.
Board Responsibilities: College memberships/relationships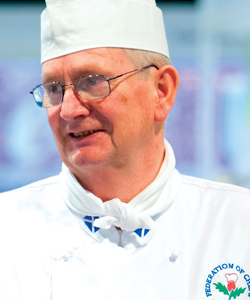 Stewart Cameron
Board Member
Click to see more
Stewart has been in the industry for over 50 years and worked in several restaurants and hotels including Gleneagles Hotel and Turnberry Hotel Ayrshire.
Board Responsibilities: Scottish Chefs Ambassador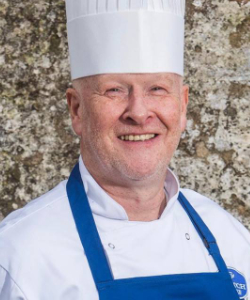 Click to see more
Scott worked as a Chef Lecturer at college in Fife where the students won many culinary awards including Nestle Toque d'Or twice – he was a member of the Scottish Culinary Team and also helped coach the Scottish Junior Team to win the Culinary World Cup in Luxembourg. He now works as a freelance chef for
companies such as QMS and Seafood Scotland.
Board Responsibilities: Scottish Culinary Academy – Training & Development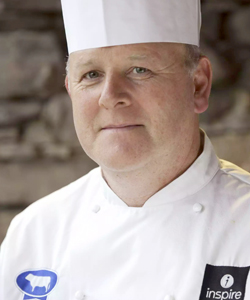 Click to see more
David has been involved with the Federation over many years, a seasoned competitor himself and has involvement with both culinary teams. He is currently Chef Director in Scotland for Inspire Catering part of Ch&Co Ltd.
Board Responsibilities: Sustainability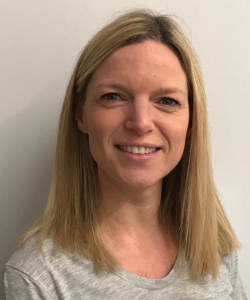 Click to see more
Chloe although not a trained chef has always worked in the food sector – from food retail, marketing and logistics to food trends analysis. She graduated from Queen Margaret University with a Masters in Gastronomy in 2019 and is now a director of The Edinburgh Butter Company.
Board Responsibilities: Website & social media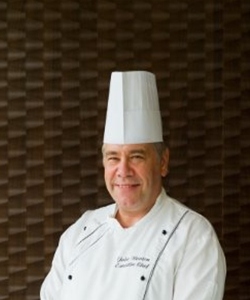 Click to see more
John has over 40 years experience in hospitality. Formerly the Executive Head
Chef at the Apex Grassmarket and City Hotel he is now the Executive Head Chef for Education & Training in all of Apex's Scottish hotels. He also works with several local high schools. Food for Thought and Future Chef to develop young
people's skills & confidence in relation to food & the hospitality industry.
Board Responsibilities: Scottish Culinary Academy – Training & Development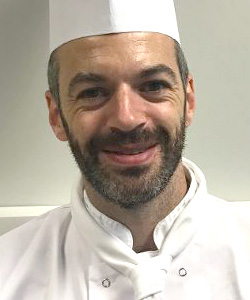 Chris Watson
Board Member
Click to see more
Chris is Senior Chef Lecturer at West College Scotland and has been in education for 8 years now. Before getting into teaching, Chris spent 14 years in the industry working in some of the finest country house hotels in Scotland. Personally Chris's biggest achievement was being part of the team that achieved 3 AA rosettes and UK country house hotel of the year at Auchterarder house hotel in Perthshire.
Chris has also competed nationally, winning gold medals in Glasgow, London and
Birmingham.
Board Responsibilities: World Chefs International Chefs Day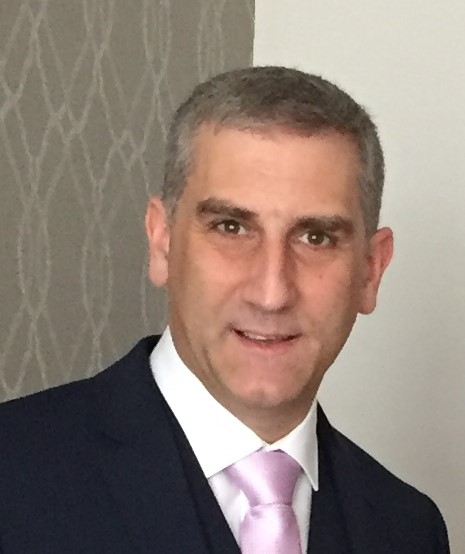 Graeme Pacitti
Board Member
Click to see more
Graeme trained as a chef at Esk Valley College and has worked in many different catering establishments from 4 star hotels, prestige venues to stadia catering. He opened his own award winning restaurant in 2004 and now heads up a multi-award winning in-house catering operation for Heart of Midlothian FC.
Board Responsibilities: Sponsorship/FAB 50/Business Partners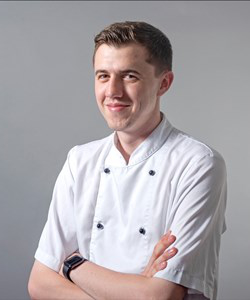 Click to see more
Jamie trained as a chef at Edinburgh College, since then has worked for companies such as Chez Roux & Heritage Portfolio. He is now Head Chef of Surgeons Quarter in Edinburgh.
Board Responsibilities: Membership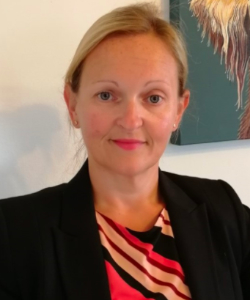 Click to see more
May entered the catering industry thirty years ago and has worked her way up through the world of cheffing and eventually entered into education in 2005, she is the Associate Dean for Culinary Arts & Bakery at the City of Glasgow College where over 500 students train every year.  May competed in various competitions throughout her career and is zealous about being part of growing the future for our industry.
Michel Roux Jr, Patron of Scottish Chefs
Legendary chef Michel Roux Jr is the chef/owner of iconic Michelin 2-starred Le Gavroche in Mayfair, London. Michel took over the restaurant from his father, Albert Roux OBE, in 1991, and has since navigated the team and restaurant through three decades in the constantly evolving London restaurant scene. Michel has stayed true to the restaurant's roots in classic French cuisine and maintaining the character of the restaurant that is loved by so many, but has also incorporated a slightly lighter, more modern twist with his own style of cooking. Over the years, Michel has trained some of the UK's most respected chefs, including Marcus Wareing, Gordon Ramsay, Monica Galetti, Bryn Williams, and Jun Tanaka, all of whom have gone on to secure their own culinary successes.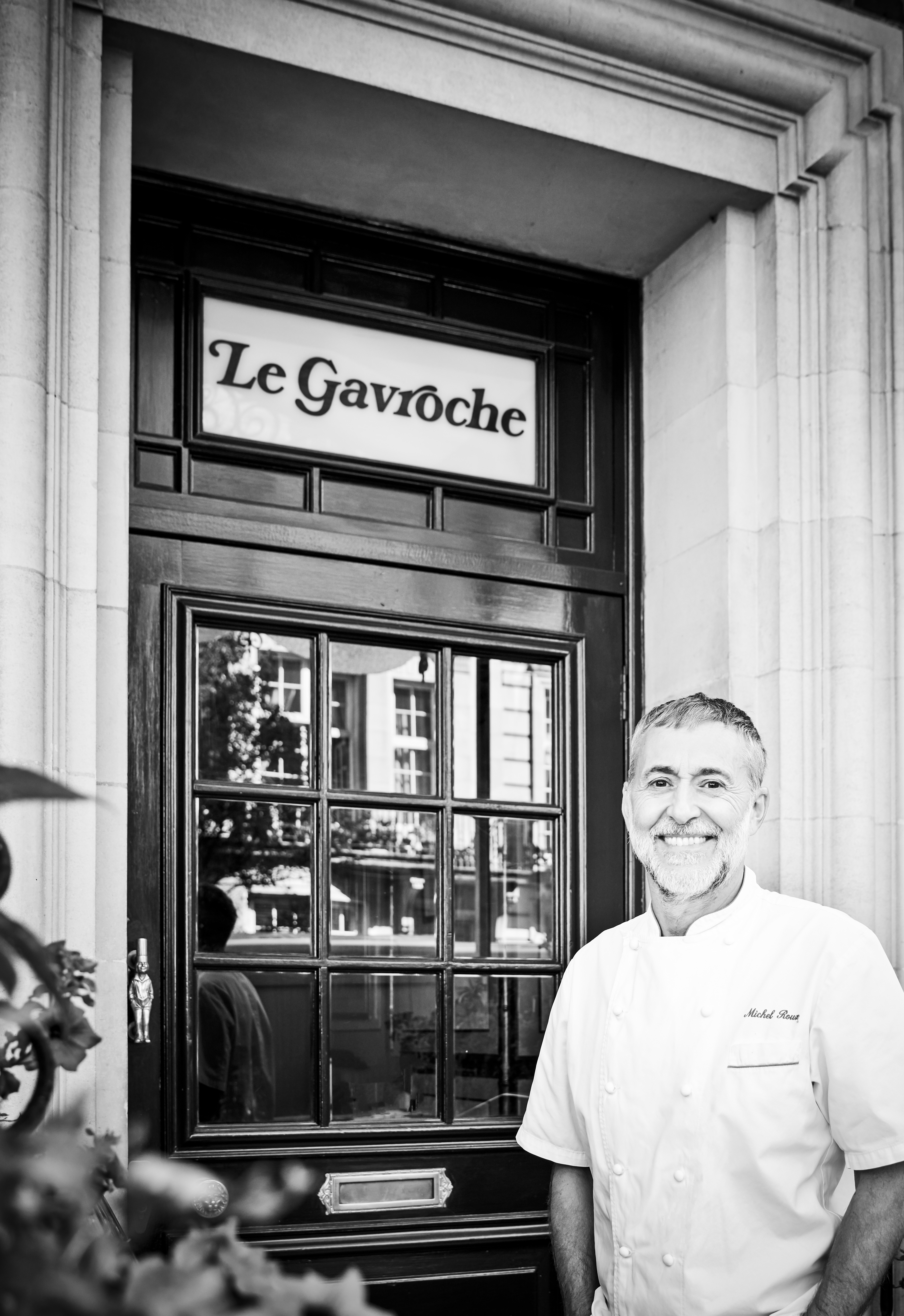 Michel also operates restaurants and a pub at The Langham, London, including Roux at The Landau, Palm Court, and The Wigmore, as part of his role which includes overseeing the food and beverage outlets throughout the entire hotel, as well as conference and events banqueting.
Michel is a familiar face on our TV screens, and fans might recognise him such programmes as MasterChef: The Professionals, Food and Drink, Michel Roux's Service, First Class Chefs, Hidden Restaurants, Saturday Kitchen, and Remarkable Places to Eat.
He's written seven cookbooks, the latest of which are Les Abats, dedicated entirely to offal, and The French Revolution, which revisits classic dishes from his traditional French upbringing with a modern approach for the home cook looking for lighter, healthier options.
Always keen to support and develop the hospitality industry, Michel is Co-Chairman of The Roux Scholarship, along with his cousin Alain Roux. The Roux Scholarship is a renowned competition for chefs under 30 who are working in the UK that gives them the opportunity to win a three-month stage at any three-star Michelin restaurant in the world, all expenses paid.