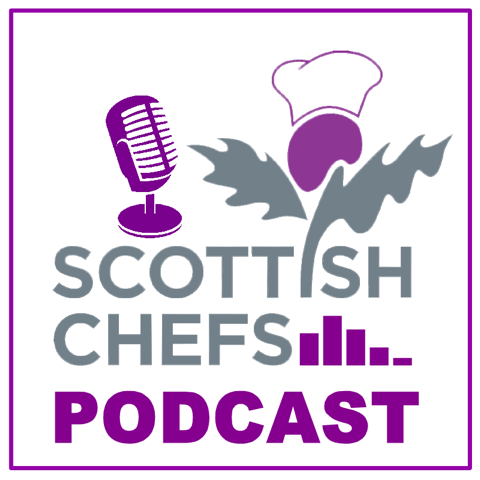 The first dedicated UK chefs podcast covering a range of topics including interviews with some of Scotland's finest chefs, industry leaders and international guests in addition to covering culinary events throughout the year.
Produced by award winning chef and author Charles Carroll of MyCompany Radio
EPISODE 1 – ANDREW FAIRLIE – HIS LIFE & LEGACY
Jak O'Donnell speaks with Kate Fairlie, Steve Mclaughlin and Dale Dewsbury about the life of Andrew Fairlie. The programme covers the establishment of Restaurant Andrew Fairlie at Gleneagles Hotel and the guests speak emotionally about their love and admiration of Scotland's finest chef, their hopes for the future and The Andrew Fairlie Scholarship. There is also a special interview with Chef Albert Roux OBE KFO who discusses Andrew's unique talent and reminisces about him becoming the first Roux Scholarship winner.
This programme is sponsored by Albert Bartlett.
EPISODE 2 – WORKING FOR THE MOST POWERFUL MAN IN THE WORLD
Ralph Porciani speaks about his journey from working in the family Fish and Chip Restaurant to being appointed General Manager of Trump Turnberry Resort and what it like having the US President as your boss.
EPISODE 3 – LEGENDS OF THE KITCHEN
Three of Scotland's kitchen legends speak about their careers with some memories of the last 50 years in the industry.

The Federation of Chefs Scotland - 2 Helenslee Court, Kirktonhill, Dumbarton G82 4HT