The Gibby Culinary Scholarship now open for applications
The Gibby Culinary Scholarship, created by The Gleneagles Hotel and supported by HIT Scotland and Scottish Chefs, is now open for applications from students!
This scholarship was started in memory of Alan Gibb, executive head chef at The Gleneagles Hotel, who during his career was passionate about professional development, and providing opportunities and mentoring to young people embarking on a culinary career.
The scholarship is open to any 1st-year student enrolled on a 2-year course in the culinary arts, and eligible to work in the UK. You have to say why you should receive The Gibby Scholarship, how you think it would benefit your career, and how you would measure its success.
The winner will receive a two-week stage at The Gleneagles Hotel in their first year, will get to attend the HIT Pastry Masterclass event, and on satisfactory completion of their stage and course they will be offered either a full-time appointment at the Gleneagles hotel or given assistance in securing employment within the industry.
You can either apply by downloading the form, printing it off and then returning it to Janette Scott, HR Director, The Gleneagles Hotel, Auchterarder, Perthshire PH3 1NF or via email to janette.c.scott@gleneagles.com.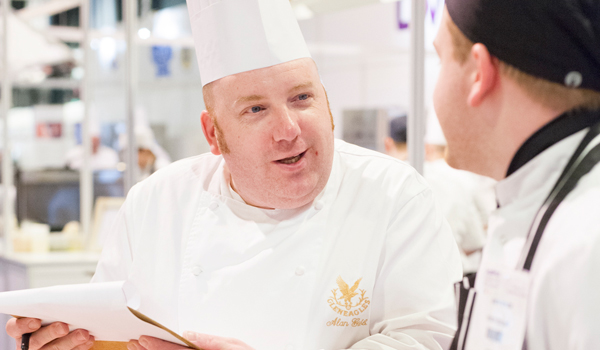 The Gibby Culinary Scholarship was started in memory of Alan Gibb, executive head chef at The Gleneagles Hotel